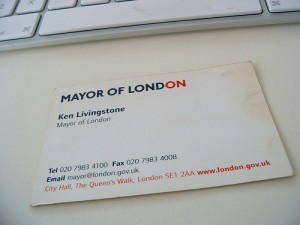 This is the first part of a three-part series. In this post I discuss what to do before you attend a networking event like a chamber mixer or ribbon cutting. In Self Storage Networking Part 2 I outline my recommendations for what to do while you are at the event.  In Self Storage Networking Part 3 I give you some strategies about how to follow-up after the event.
Many Self Storage Operators ask their on-site managers to participate in networking groups or events like the Chamber of Commerce. Here are 3 things you can do (or help your on-site manager do) before you go to a networking event that will make participation in these events more useful.
Create an account on LinkedIn. Linkedin is like facebook for professionals. If you are reading my blog I trust you have heard of Linkedin. Having an account on Linkedin will allow you to connect online with the people you meet at the networking events.

One secondary point here. If you are brand new to linkedin spend some time to connect with some people you already know. In this way, when you invite a relative stranger to connect with you they don't look at your profile and see that you only have one other connection. That might not leave the right impression.

Gather your networking gear.

Business Cards
A name tag with your name on it in case they don't have any at the event. A name tag instantly makes you more approachable. It bellows "I'm ready to talk with someone." You might think this is overkill. I call it being prepared. A name tag makes your experience better. Period.
I believe this so much that the last one-day conference I attended they didn't provide name tags, so I found some packing tape and a piece of paper and made my own. Here's my improvised name tag.
A pen so you can write notes on people's business cards after you talk to them. Simply write something that will help you remember the interaction and will help you personalize your follow-up.

Be prepared with three topics to dialogue about. I chose the word dialogue because it implies that both parties will be talking. These are not topics for you to talk about. Most people are not interested in your specialty. In fact, when you are first meeting someone you should be prepared to start a conversation and keep it going with comments and questions, but let the other person do the majority of the talking. Here are some suggestions for topics to get your brain going.

The venue or the sponsoring organization. You may not know anything about the person you engage in conversation; however, your physical location and the organization that is sponsoring the meeting are two things you will have in common with whoever you are talking to.
The other person's work. "So, what do you do?"
A current event. "So, what do you think about [fill in current event]?"
Bonus: Just jump on whatever conversation starter the other person brings up and go with it.