About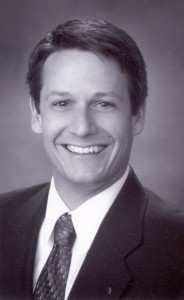 If you'd like to get in touch with me, here are some ways we can connect:
Email: kenny@sellingstorage.com
Phone: 916-538-2266
Other:
I'm Kenny Pratt and I'm glad you found your way here.  If you are looking for self storage sales information, I think you came to the right place.  I began working with my employees to get them better at self storage sales in 2007 and I've learned a lot about what works and what doesn't work during that time.  This blog is where I share my insights with you.
I am the President of Crescendo Properties, Inc. a real estate investment and development firm based in Sacramento, CA. We have acquired and manage a portfolio of 14 Self Storage properties valued at more than $100M.  On a day-to-day basis I am responsible for the operations of our portfolio properties.  You can see the portfolio here: StorageKings.com
One of the most satisfying things about helping my self storage property managers become better is that they are acquiring skills that I believe will benefit them for life and may impact the trajectory of their careers.  I have no doubt that they appreciate that as a company we are investing in them and they are more engaged knowing that they are a critical part of building our occupancy and revenue.
Since I started this journey to train my employees, they have become much better at persuading prospective customers to decide to do business with us.  They've also learned to back up their sales skills by delivering a great experience.
My advice and point of view are a mix of ideas harvested from my boots on the ground experience as a self storage operator and stuff I've learned from experts in academia and other industries.
Here's what some people who subscribe to my newsletter have to say about the content they receive…
The tips are not only useful but motivational, they are easy to implement and some are even fun to try. – Stephanie S.

Your info is fresh and up to date. Great job in keeping up with the times! – Debbie R.

I would share this information with other site managers within my own company because this information is GOOD! I wouldn't want to share with competitors though because this information is GOOD!  – Rhonda M.

You tips ARE useable and work! – Rebekah C.

These tips are simple, helpful, and easy to implement into your daily routine. You don't realize what a difference these subtle changes can make until you try them.  – Paula D.
(All of the emphasis is that of the original author – none was added by me. But I did correct a misspelling. -kp)
Another reason I know people like the ideas and tips I'm putting out is because most of my email subscriptions come from people clicking on a box like this at the end of one of my articles.

go ahead… click it.
Before being appointed president in May 2007 I was primarily focused on commercial property acquisitions. I have worked on contract negotiation, financial analysis, due diligence, and financing. I also worked on the site acquisition and financing team for Crescendo's joint venture with Splash n' Dash Carwash (now Quick Quack Carwash). You can find Quick Quack here: www.dontdrivedirty.com
I love to read.   My bookshelves and kindle brim with books about business.  I am especially drawn to marketing ideas like those found in titles like The Referral Engine, Purple Cow, Why We Buy, Marketing in the Age of Google, and The Art of Pricing. I also love reading about corporate strategy and find fascinating books like Profit Patterns, Blue Ocean Strategy, On Competition, and Profit From the Core.
I completed an MBA in marketing at Brigham Young University.
I once worked for the Boy Scouts of America as a District Executive. (Ironically, my first 4 children were girls. Our fifth is a boy. Our 6th is a girl.)
I'm happily married to my beautiful and talented wife, Cindy.