You're Almost There
If you are a Effective Follow Up Workshop owner you made it to this page because you are not logged in.  Go ahead and login below.  If you need some help, feel free to email me and I'll get you taken care of: kenny@sellingstorage.com
If you want access to the follow up workshop you can learn more about what is inside here:  Follow Up Workshop Details
If you already know you want the workshop, then click the add to cart button below: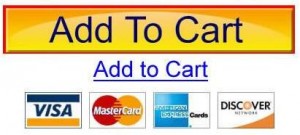 Otherwise, thanks for clicking around the Selling Storage site.   A lot of great stuff I give away for free, but there is some premium content that takes you through a learning experience from start to finish.  This is the Effective Follow Up workshop, and it teaches self storage managers how to effectively follow up with prospective customers and maximize the number of prospects that actually become renters.
Here's what's inside….
The Effective Follow Up course helps managers actually adopt new and better behaviors  that rent more storage units because…
All of the content is delivered on-demand, when it's convenient for the on-site manager
The course is delivered in small bite-sized chunks, so skills are learned without frustration or overwhelm
Everything is repeatable so if someone wants a refresher on a particular part they can watch, or listen, or read the material as many times as desired
The course content is delivered in video, audio, and written formats to help every type of learner get the most out of the material
Everything is down-loadable, so it can be listened to while driving or from an ipod while checking locks or cleaning units
One last chance: Get the insider info on the follow up workshop