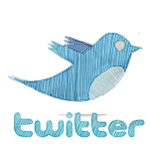 Update: To be clear on the schedule  #StorChat will be held every Wednesday from 3:00 – 3:30 pm Central, starting on 9/7/2011.  If you can't join us on 9/7/2011, then join us a following Wednesday and we'll be glad you came!
———–
Are you or any of your store managers on Twitter?  Do you want to be?
Now is a great time to jump on the social media bandwagon because I've teamed up with Rachel Greenfield, the social media maven at Sparefoot, and we are hosting a weekly Twitter Chat called #StorChat.
What is a Twitter Chat?
A Twitter Chat is an online conversation in which online users gather at a specified time to discuss certain topics. We will be kicking off #StorChat by discussing how people are using social media marketing in the self storage industry.
The great thing about a Twitter chat is it brings users together from all over country or world to a place where they can interact in real time rather than communicate in a delayed manner as they might through email or through posting in forums like SelfStorageTalk.com.
We Are Launching #StorChat on Wednesday, September 7th, 2011
We're going to launch the first ever Twitter Chat for the self storage industry with #StorChat on Wednesday, September 7th from 3 to 3:30pm Central Time. You are invited to join us and participate.
Participating is super easy. Here's what you need to get started.
 A Twitter Account. Sign up at www.twitter.com if you need one. You can find me at @kennypratt and @sellingstorage
Go to Tweetchat.com and sign in with your twitter account
Use the search box at the top middle of the page and search for StorChat. That will provide you a realtime stream of tweets that mention #StorChat.
Participate in #StorChat by answering and asking questions through Twitter. Just remember to put "#storchat" as part of your twitter update so that everyone can follow along.
If you are new to all of this twitter stuff, why not come cut your teeth with a group of supportive people. Once you get the hang of it you can look for other Twitter Chats that focus on your local or regional issues and are likely to draw in people in your target market. It would be an easy and interesting way to get the attention of lots of people in your market who may eventually rent from you.
How #StorChat Works
I'll be hosting the Chat from my account @sellingstorage along with Rachel who will be tweeting from the @sparefoot account.
One of us will ask a question in this format: Q1 How are you using social media personally and for your business?
Then you can reply to the question or maybe comment and dialogue with other #storchat participants. We are all in this to learn from each other, so jump in and participate in the way the works for you.
Depending on how lively the chat is we'll keep flowing on a question/topic or move on to another by posting something like Q2: How do you get locals to follow you on Twitter or "like" you on Facebook?
Just remember to append the notation/hashtag #storchat to all of your tweets you intend to be part of the Chat so that we can find your tweets during our online conversation.
It really is simple. Just try it out. Twitter rewards those who experiment
Here are some additional resources to help you get your head around the whole thing.
If you have never used Twitter the easiest way to figure it out is to register for an account and then just start messing around. If you want to have a beginner's tutorial check out this How To Twitter video from HowCast.
If you're curious about Twitter Chats, check out how they do it over at #blogchat, a Twitter Chat about blogging: Blog Chat
Here's a peak behind the curtain with an article about how #blogchat is organized: 10 Steps to Creating a Successful Twitter Chat.  Mack Collier and #blogchat are a big influence on how we put together #StorChat.
So there you go… Please ask questions in the comments below, and I'll help you however I can.